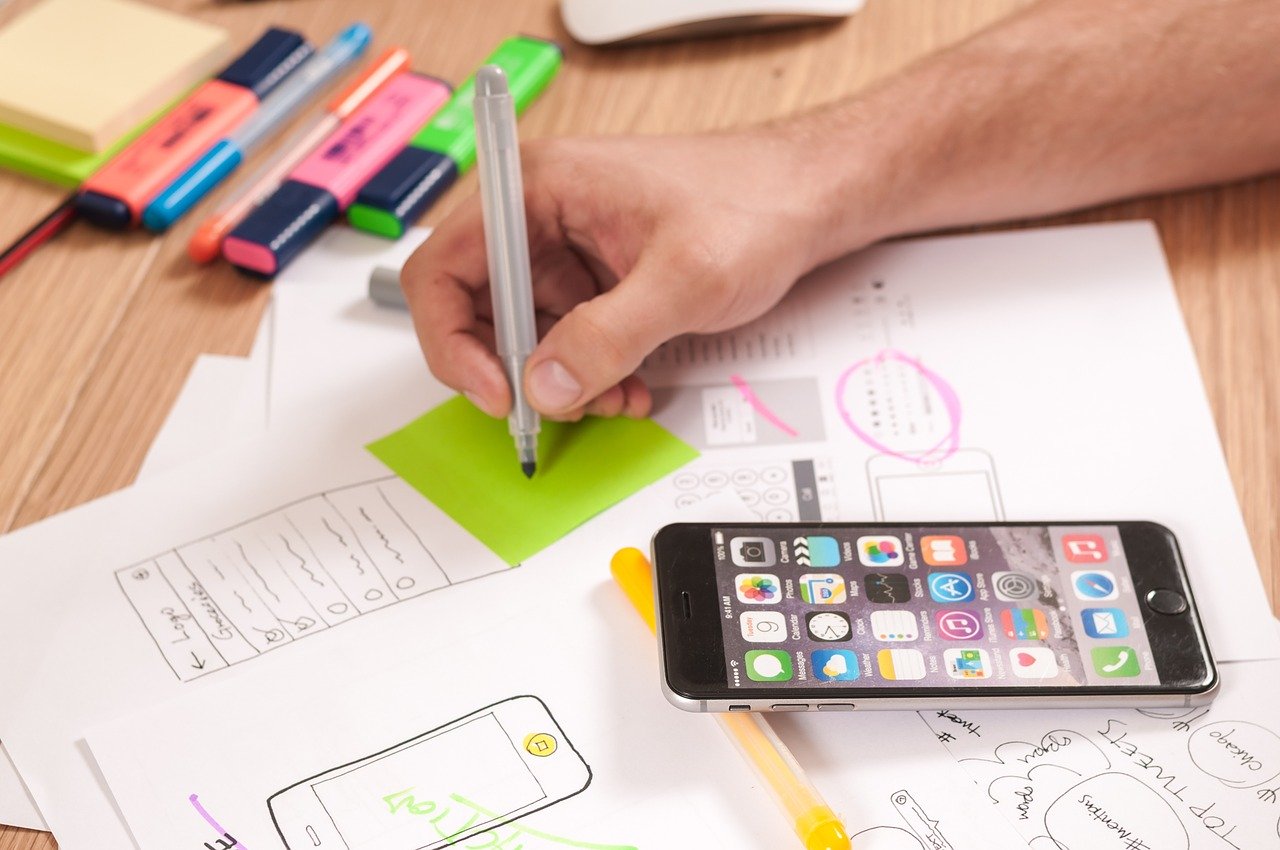 If you've got a great idea for an app, then you might be wondering how to actually get that idea off the ground.  Developing an app is a great way to sell a product or service digitally, and in today's tech-driven world, apps can be a key component of your company's business strategy.
But how can you develop an app? We asked our expert creatives for their advice!
Market research is key
You can't develop your app without knowing your market. After brainstorming your initial ideas and concept, you need to see if the app has already been developed.
If it hasn't then great, but will it sell? If it has, okay, but can you provide competition or do it better?
Develop your branding
With your ideas ready and your market research down, it's time to start developing your branding. You might work this around your company branding, or you might be starting fresh.
Either way, you need a slick user interface and an attractive design that's going to be simple to use yet eye-catching.
Bring in the professionals
It's always a great idea to bring in the professionals when you're developing your app. Outside consultation and design, from experts like MazeSpace Studios, can give you the edge that your app needs over the competition.
If you want your app to be profitable, then you need to invest in its development to make it sleek, modern, user friendly and bug-free.
User testing
Before your app is ready, it's going to need some user testing. This will help you to understand what changes could be made to the software, or if it's not user friendly enough for the market you're targeting.
After a few rounds of user testing, you can make any changes or redevelop any important elements on the app.
Launch your app
When everything is ready, and you're confident that your app is going to be a winner, there's nothing left to do except to get it out there!
You can launch your app via a website after sending out press releases or initiating digital and online marketing campaigns to generate a buzz. You need to make sure your app can be downloaded via all major channels such as the Apple Store or Google Play, for instance, and that it's available everywhere from London to San Francisco and Silicon Valley!
MazeSpace Studios is a full-service digital marketing, design and web development agency. Contact us today to find out more about how our expert team can develop the best apps for you.