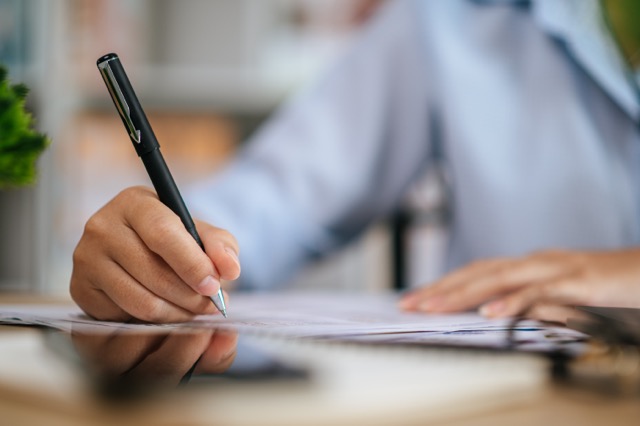 Dear Valued Clients and Partners,
At MazeSpace Studios Ltd., we believe that change is an essential part of growth. It's with great excitement that we share a significant development in our journey to serve you better: we've transitioned from a limited company to a sole trader.
This transition, while a big step for us, is driven by our unwavering commitment to providing you with the same high-quality services you've come to know and trust, without any differences or disruptions. In this blog post, we want to take you behind the scenes of this transition, explain the reasons behind it, and assure you that our dedication to excellence remains stronger than ever.
The Transition
MazeSpace Studios Ltd. has proudly served the creative industry for years, earning your trust and appreciation. Our decision to transition to a sole trader status was not made lightly; it's the result of careful consideration of our goals and the ever-evolving landscape of our industry.
Why the Transition?
Streamlined Decision-Making: As a sole trader, we can make decisions more swiftly, allowing us to respond to your needs and industry trends in real-time.
Cost Efficiency: Operating as a sole trader reduces administrative and regulatory complexities. This means cost savings that we can reinvest in enhancing our services or passing on to you in the form of competitive pricing.
Personalized Service: This transition empowers us to offer an even more personalized experience. We can tailor our services precisely to your needs, unhindered by a larger corporate structure.
Enhanced Focus: As we become more agile, our founder and creative director, Sarah Mitchell, can concentrate even more on the creative aspect of our business, driving innovation and pushing the boundaries of what we can achieve together.
Continuing Excellence in Services
Rest assured, this transition will not impact our commitment to excellence in any way. We've taken painstaking measures to ensure that our service quality remains as exceptional as ever.
What You Can Expect
Uninterrupted Service: Ongoing projects will continue without disruptions. We are dedicated to fulfilling all current commitments and meeting project deadlines.
Personalized Attention: You can anticipate an even more personalized experience as we focus on your specific needs, ensuring that every project we embark on together is a unique masterpiece.
Enhanced Flexibility: We're now more agile and flexible in responding to your requests, industry changes, and emerging trends.
Transparent Communication: We'll continue to maintain open and transparent communication channels with you. We'll keep you informed about any changes or developments that may affect your projects.
Conclusion
MazeSpace Studios Ltd.'s transition to a sole trader status is a strategic move aimed at enhancing our ability to provide you with top-notch creative services. With streamlined operations, cost efficiency, and an intensified focus on personalized attention, you can expect an even more exceptional experience working with us.
This transition reflects our commitment to evolving with the times while ensuring that you continue to receive the outstanding service we've always provided. As we embark on this new phase of our journey, we're excited to create more stunning works of art and continue to exceed your expectations.
Thank you for your unwavering support, trust, and partnership. We look forward to continuing this incredible journey with you.
Warm Regards,
Sam Bates Founder and Creative Director MazeSpace Studios Ltd.