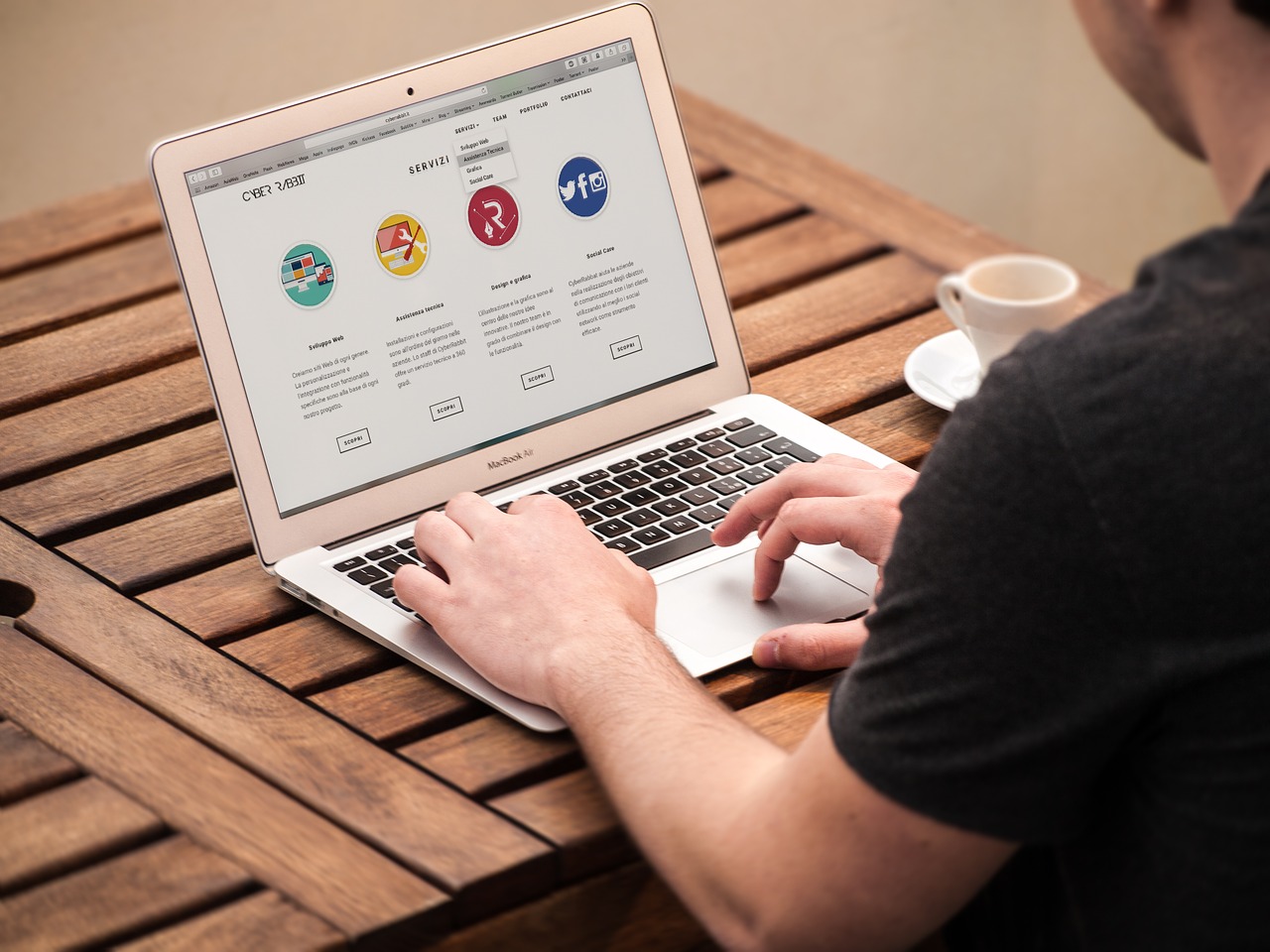 Looking for some general tips to improve your web design output? We've compiled the following tips to guide your creative development. Whether you are just starting out or have been in the industry for some time, there is always room for improvement.
Read on for some practical suggestions to hone your skills and improve your web development work.
1. Put some real thought into your image choices
The photos on a web page are fundamental to the overall feel of the website. It goes without saying that poorly-shot images of questionable compositions can detract from even the very best website designs, and generic stock photos can make it appear lifeless and uninspiring.
There are plenty of great options for stock photos, and you can crop/edit them to make them work better for your design. Use filters, adjust the levels and apply other photo editing techniques to get the most out of your images and make sure they fit the context of what they are appearing with.
Also, consider the file type and how it might impact the loading speed of your pages.
2. Avoid chaotic colour schemes
There are lots of colours and it is easy to go overboard with your palette. Bright, bold schemes can work when applied correctly, but they often create a lot of visual noise that is unappealing to visitors.
Try choosing a simpler colour palette using neutral background colours. This will make instances of colour stand out more when needed. Try reading up on colour theory to strengthen your understanding of how colour schemes work. It might just improve your decision-making when it comes to picking colour schemes.
3. Responsive design is crucial
You know how many different devices people will use to view a webpage, and it should look and function perfectly for everyone. Avoid overly complex animations and hover effects – there is more to gain from improving the UI and UX for all users.
Responsive design will make a website more user-friendly and optimise the experience across different devices. There is plenty of research to be discovered if you want to educate yourself in making your designs more responsive.
4. Get a working knowledge of SEO
SEO may not have been something that drove you to become a web designer, but the way you design a website can have an impact on its SEO.
To improve your craft, you should learn about things like:
How to use header tags properly
How search rankings can be influenced by slugs in your links
How images can be optimised to reduce bounce rates and encourage visitor retention
SEO is a very complex practice, and you don't need to become an expert. But if you educate yourself in some of the basic best practices as a web designer, you will get more satisfied clients from your work.
5. Use consistent typography
People expect a sense of order in what they read. There should be uniformity in text size and spacing, and there should be a consistent format. This helps encourage engagement via an uninterrupted experience.
The typography in web design should follow a similar principle. Keep a consistent flow of styling throughout the pages of your websites to ensure an organised and engaging experience for visitors. Some web designers establish a universal style guide for every website – this can be very helpful in maintaining this consistency.
6. Focus on your strengths as a designer
Few designers specialise in a single aspect of web design, as this would limit your appeal to prospective clients. However, you need to understand that you cannot be the best web designer at everything, so you should emphasise the aspects that you find most interesting.
Specialisms are great when used alongside a broad range of abilities. They can help set your work apart from the competition, particularly if you develop true expertise in your specialist areas. The longer you work in your career, the more you will likely find yourself evolving into a niche. Start by learning the types of businesses and clients you work well with.
Gradually, you will define your artistic aesthetic to develop a voice that is unique to you. This will make it easier to find the right clients to work with and build a portfolio that those clients will discover easily.
Continuous self-development is key
Web design is a practice that is constantly evolving. Technologies improve and develop, trends come and go, and clients will always want something different for their online presence. Make use of new tools and design techniques as they appear and you will be at the cutting-edge of web design.
The tips in this article provide a basic framework of things web designers can do to improve their craft. All our designers at MazeSpace Studios focus on development throughout their careers, and we are focused on providing the best possible service for every client.