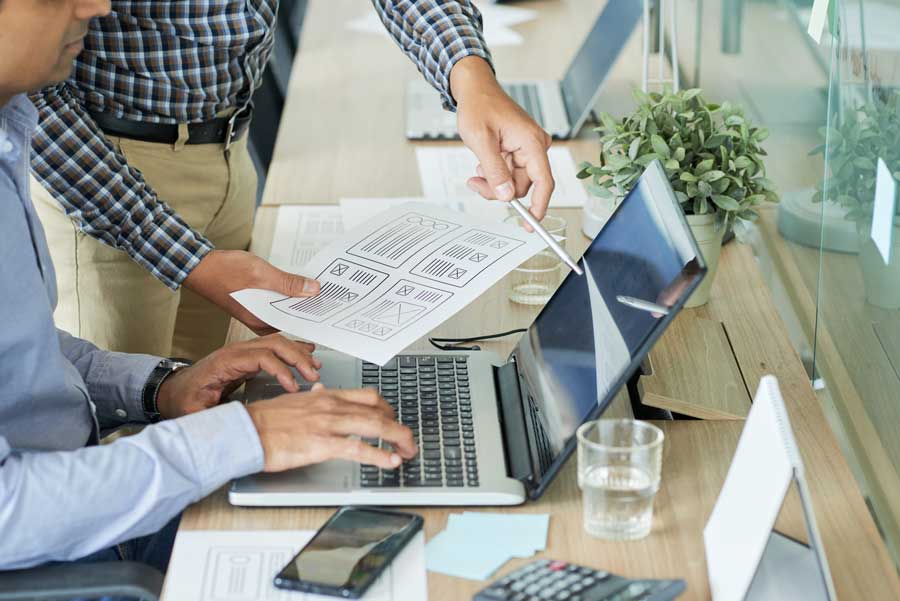 Great websites are constantly evolving and that's because we've all come to expect a high-quality online experience, regardless of the type of product or service we're engaging with. A website should not just be a thing of beauty nor a repository of everything. This is why you need to be thinking about the entire digital experience your brand offers prospects and customers.
Basic monitoring of a website will inform you of daily traffic volumes, dig a little deeper and you can discover the most popular pages and get a feel for the average visit duration. This data is useful because it gives a feel for the usual picture so that changes can be easily recognised. It's easy however to get into a habit of measuring without making any discernible improvements to your website in the meantime. Here's how you can go from being reactive to proactive by understanding attribution.
How to improve your website measures
Time is precious and you want to be focused on the insight that matters when it comes to representing your brand in the best way online. To go beyond basic website traffic monitoring you need a way to get closer to the customer journey, gaining answers to questions such as:
"How do people find us?"
"What content delivers value to them?"
"Where do I focus my attention?"
Step forward attribution models. These examine the behaviour of customers across their journey to you. How often do you look something up online that is prompted by a well-timed advert, a conversation with friends or because it has appeared within a relevant search?
Attribution examines visitor touchpoints, which is important because instead of taking just a snapshot of general trends on website use, it gives a broader picture of engagement with your brand online – which includes digital advertising, search engine referrals and social media channels. Analysis can look at the trends for 'first touch' which will give a picture of how prospects discovered your brand for the first time. Attribution journeys will then highlight patterns that indicate the extent of the interaction over time.
Attribution can be analysed using Google Analytics but there is some work to do first in setting up goals. Google can only provide a journey once the destination has been defined. For example, if you wanted to examine traffic to a blog, you would set up a goal with the blog URL as the destination. Now Google knows this is your area of interest it can begin tracking attribution in terms of how people arrived at this URL.
How attribution models help inform website design
Your website needs constant support to keep it relevant, visible and competitive. By understanding more about prospect and customer behaviour online, you can see how your digital channels can all work together to bring people in and provide a good experience that meets their needs. The attribution models will improve your understanding of what is attracting people to the website but also all the touchpoints along the way that influence the overall experience. For example, the last touch interaction will give total credit to one channel when it could be a blog on your website or a social media post that attracted the most first-touch interactions. Looking at it from different perspectives helps decision making when it comes to marketing your brand.
If your offer is complex, you would expect to see a fairly involved decision-making process with prospects visiting multiple times in the name of research and reassurance. Content such as blogs and customer testimonials should work hard in this instance to provide just what they need. In terms of website design, this information should be highly visible and contact points easily found along the way. Social media channels can be used to promote blog articles and share customer testimonials in bitesize form – all linking back to the website as the source of information.
Making informed decisions
When it comes to updating or renewing your website, data can help support decision making. Looking at the digital journey holistically creates an understanding of where your marketing budget would be better spent but is also a way to continually test activity. It's important to avoid designing a website in your image but instead to build content that is proven to be useful in the decision-making process, with a structure that effortlessly leads the way to it. Your daily visitors can become more than just a statistic, they can help to pave the way for an improved and joined-up digital experience and you will certainly be rewarded for your efforts.
If you'd like expert guidance to improve the health of your online brand, including website design, development and digital marketing get in touch!
MazeSpace Studios is a full-service digital marketing, design, and web development agency with a base in London and San Francisco that puts us at the heart of the latest digital trends to elevate your brand in this competitive space.